Do your hips feel uncomfortable and stiff from sitting all day? You're not alone. Many people experience tightness in their hip muscles, especially those who sit for long periods or lead sedentary lives.
Fortunately, yoga offers effective solutions to open up the hips, enhance flexibility, and release tension.
In this article, we'll explore five beginner-friendly yoga poses that target the hips. So, grab your yoga mat and join us on a journey to free your hips and improve your well-being.
Understanding Tight Hips: Causes and Consequences
Tight hips can result from extended sitting, lack of physical activity, muscle imbalances, and even stress.
When the muscles surrounding the hip joint become tight and inflexible, it leads to discomfort, limited range of motion, and lower back pain.
By incorporating hip-opening yoga poses into your fitness routine, you can ease tension, enhance flexibility, and restore balance to your body.
Benefits of Hip-Opening Yoga Poses
Hip-opening yoga poses provide numerous benefits beyond flexibility. Let's explore how these poses positively impact your well-being:
Improved Flexibility: Consistent practice of hip-opening poses gradually increases hip flexibility and range of motion, allowing smoother and freer movement.
Alleviated Back Pain: Loosening the hip muscles can alleviate lower back pain often caused by tight hips, improving spinal alignment.
Enhanced Posture: Opening up the hips helps restore balance to the pelvis and spine, leading to improved posture and alignment.
Increased Circulation: Deep stretches involved in hip-opening poses promote better blood circulation to the hip area, nourishing the muscles.
Stress Relief: Hip-opening yoga poses encourage relaxation and the release of stored stress and tension, promoting a sense of calm and well-being.
Five Best Hip-Opening Yoga Poses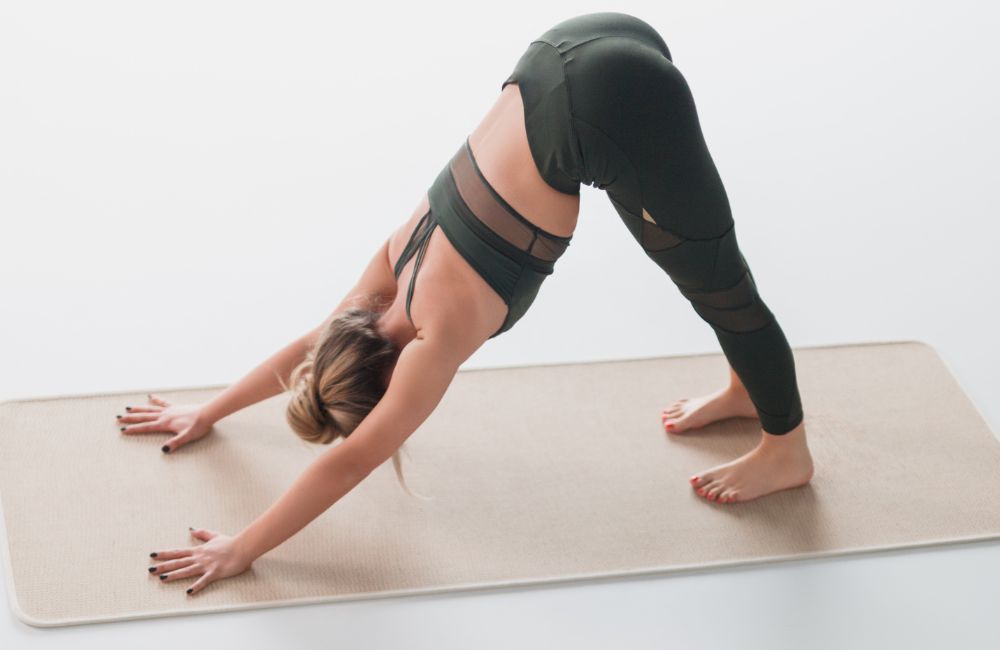 You'll also like:
24 Must-Know Yoga Poses That'll Make Your Body Feel a 100 X Better
5 Simple Stretches You Should Do Daily To Bulletproof Your Spine and Improve Your Posture as You Age
Butterfly Pose (Baddha Konasana)
Sit on the floor with the soles of your feet together, allowing your knees to gently fall to the sides. Gradually press your knees toward the ground, stretching the inner thighs and groin area for increased flexibility.
Low Lunge (Anjaneyasana)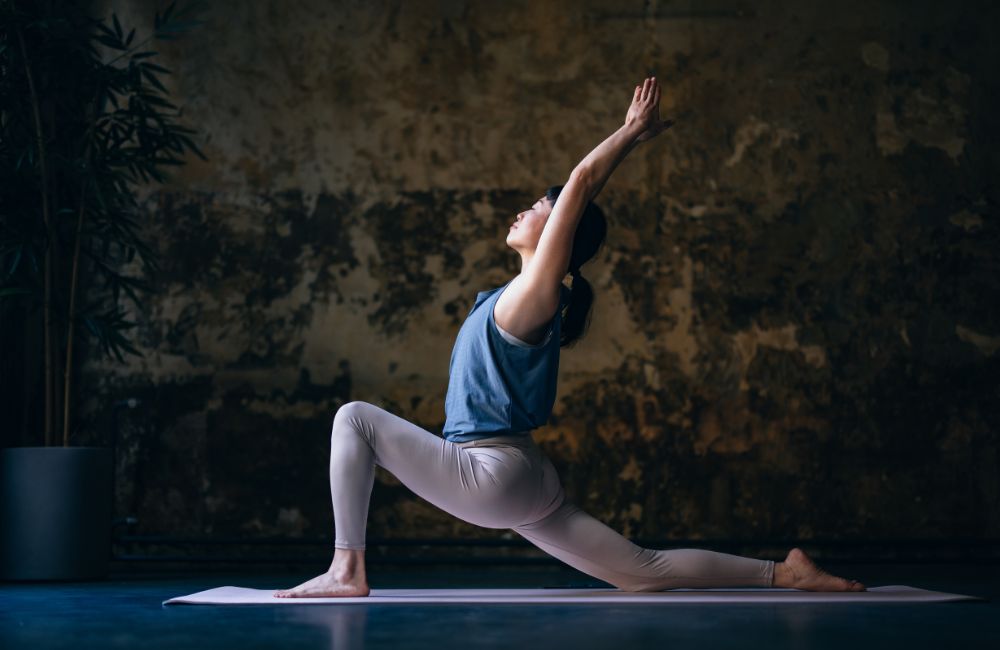 From a standing position, step one foot forward into a lunge with the front knee directly above your ankle. Sink your hips down and forward, feeling a stretch in the hip flexors. Repeat on the other side to target the hip flexors and quadriceps, releasing tightness.
Pigeon Pose (Eka Pada Rajakapotasana)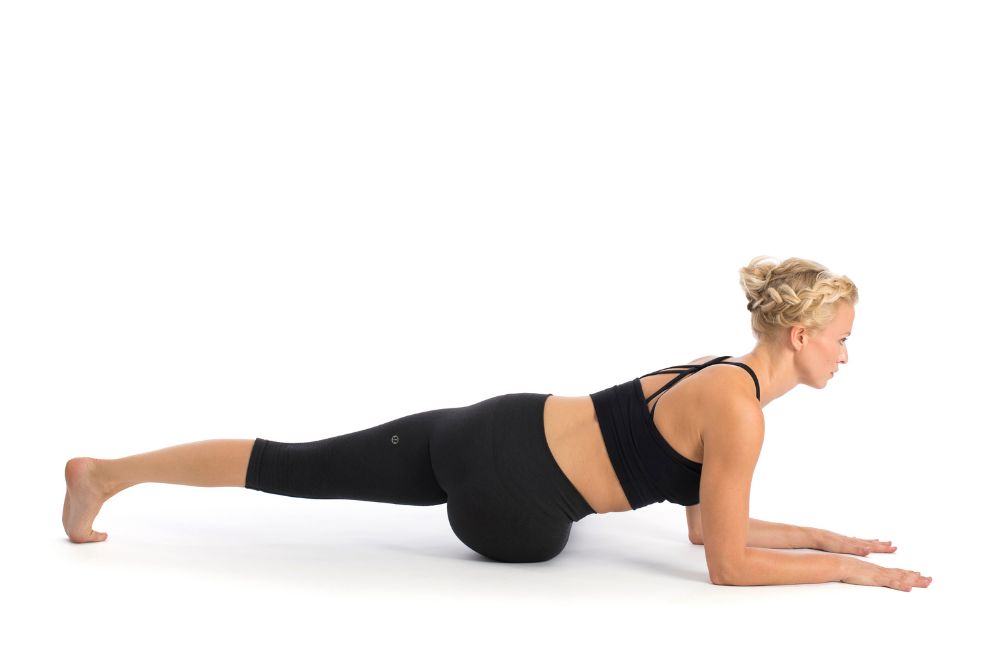 Begin in a tabletop position, bring one knee forward, placing it behind your wrist, and extend the opposite leg straight back. Lower your upper body, resting on your forearms or forehead. This deep stretch targets the outer hips and glutes, releasing tension.
Extended Triangle Pose (Trikonasana):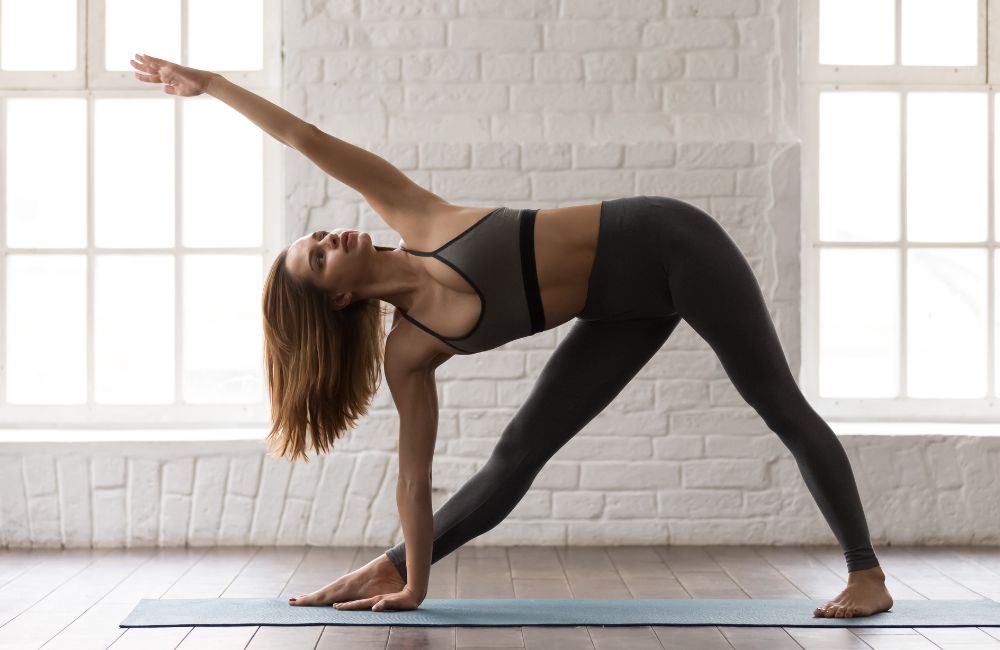 Stand with your feet wide apart, turn one foot out, and reach towards the extended leg while keeping both legs straight. This pose stretches the hips, hamstrings, and inner thighs, improving balance and core strength.
Happy Baby Pose (Ananda Balasana)
Lie on your back, bend your knees, and grab the outsides of your feet with your hands. Gently pull your knees toward your armpits, feeling a stretch in the hips and inner groin. This pose releases tension in the lower back and hips, promoting relaxation.
Conclusion
Incorporating these hip-opening yoga poses into your fitness routine can greatly improve your hip flexibility, alleviate discomfort, and enhance your overall well-being.
(Visited 619 times, 2 visits today)